'No Dick' Sheldon and Smelly Cunt Miriam Adelson are sending 5 Israeli Zionist Bitches to Singapore around the end of February or the beginning of March 2017. They will meet in MOSSAD office to plan the attack on me because I refused to stop doing the Palestine Freedom Creaming.
Zionist CCB Bitches wanted to shave my head bald and they send this disgusting image to Sunflower's Pacifist Army and my American family. 
I preempted and reported to PM Lee Hsien Loong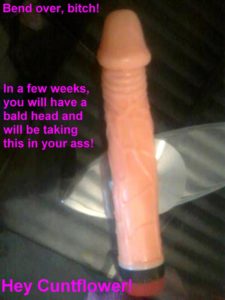 IF WE DON'T GET RID OF ROTSCHILD ZIONISM THEY WILL GET RID OF US! MY CONSCIENCE COMPEL ME TO FREE PALESTINE HENCE I MUST CONTINUE TO DEFY THESE 7 AMERICAN ZIONIST BITCHES BY DOING THE CHOW CHI BAI CREAMING!!
Fuck Smelly Cunt Miriam & No Dick Sheldon Adelson!!
The Fucking Couple Attacks my blogs left to right and center since 2011 after I have set up the Petition for a Palestinian Homeland so by doing the Palestine Freedom Creaming it's paid back time!!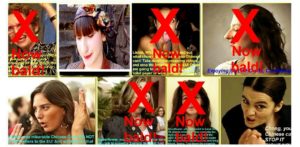 .
Nov 7 2017 4.25 AM
Dearest Sunflower,
None of us can get through and even the phone doesn't work to reach your site. This Talia is blocking every message or internet access to you and whenever your name appears, we all get a message telling us not to contact the Singaporean Whore! This is my 28th time sending this message and if I get through, please understand why you are not hearing from any of us. Bitch Talia is sending messages that ANY ATTEMPT to contact you or buy your books will result in the destruction of our e-mail accounts by something called the ZIONIST SCREW! Everyone is getting afraid and worried about this bitch's threats....so please understand, OK?
Love, Tina
.
Nov 7 2017 9.15 AM 
Dearest All,
Don't worry we keep fighting and now look at the revamp www.worldharmonyday.com I am driving them NUTS:)
Love you all very much,
Sunflower
.
Date: Thu, 14 May 2015 09:10:15 +0800 [05/14/2015 09:10:15 AM SGT]
From: aisha388@vip.sohu.com
To: sunflower_chong <sunflower_chong@palestinebedrockoftheworld.com>
Subject: my respect for you!
Dear Sunflower Chong,
I am really moved by your endless effort and attention for Palestinian people, May God will bless you for all you have done. Please keep on sending some new information or articles about such issue, I will try my best to let all the people around me to know this. I believe all of them will support you.
I will always pray for you. Take care!
Aisha An