Donald Duck Trump Sucks the Cunts of the Zionists!!
http://sunflowerchongsunwah.com/donald-duck-trump-sucks-the-cunts-of-the-zionists/
.
Published on Dec 24, 2017
Sunflower takes her final creaming, not only for Bald Zionist Bitch #8, but also for World Harmony Day. She has done everything she can to support freedom for the Palestinians and to promote peace through 2 minutes of Peace Silence on World Harmony Day. So, it is time for Sunflower to move on with her life. Please read more at: http://sunflowerchongsunwah.com/donal...
.
A Foreign Leader – Netanyahu – Set Trump's Agenda in Middle East, Michael Wolff Bombshell Book Says
https://www.globalresearch.ca/a-foreign-leader-netanyahu-set-trumps-agenda-in-middle-east-michael-wolff-bombshell-book-says/5625080
FUCK DONALD DUCK TRUMP GO STUDY YOUR HISTORY!!
http://sunflowerchongsunwah.com/fuck-donald-duck-trump-go-study-your-history/
When is the World going to take ACTION on 'illegal israel'?
http://sunflowerchongsunwah.com/when-is-the-world-going-to-take-on-action-on-illegal-israel/
.
From: hair_dresser <hair_dresser@yahoo.com>
To: Sunflower Chong <sunflower_chong@yahoo.com>;
Sent: Friday, December 15, 2017, 10:23:00 PM PST
Subject: Tech Lady Analysis - from Steve - important!
.
Dearest Sunflower,
The Tech Lady feedback on the Bald Zionist Bitch #7 video and the response to your wonderful performance and this is what she sent to me (love to you forever, Steve):
.
Dear Steven,
Here are my findings on Sunflower's latest creaming video:
She has had a tremendous response on the global internet...there are estimates of more than 2.4 million views in the first 24 hours.
My analysis shows that the "mouth creaming" segment had a huge response from viewers and a vast majority believed Sunflower and wanted to join her.

Sunflower's slow shampoo after the 6 pies and the mouth creaming brought a massive positive response from viewers around the world

(even Israel!!!)
Also, every subsequent pie had a HUGE effect!

With the 16th and 17th pie,

she had a massive amount of global support, it was truly amazing.
I can only say that by the 17th pie and her shampoo of all that cream, Sunflower had an entire global viewership supporting her and her cause as she presented the facts to the world.
I hope this information is helpful to Sunflower. And I remain, as always, Your Tech Lady
.
Nov 7 2017 4.25 AM
Dearest Sunflower,
None of us can get through and even the phone doesn't work to reach your site. This Talia is blocking every message or internet access to you and whenever your name appears, we all get a message telling us not to contact the Singaporean Whore! This is my 28th time sending this message and if I get through, please understand why you are not hearing from any of us. Bitch Talia is sending messages that ANY ATTEMPT to contact you or buy your books will result in the destruction of our e-mail accounts by something called the ZIONIST SCREW! Everyone is getting afraid and worried about this bitch's threats....so please understand, OK?
Love, Tina
.
Nov 7 2017 9.15 AM 
Dearest All,
Don't worry we keep fighting and now look at the revamp www.worldharmonyday.com I am driving them NUTS:)
Love you all very much,
Sunflower
'No Dick' Sheldon and Smelly Cunt Miriam Adelson are sending 5 Israeli Zionist Bitches to Singapore around the end of February or the beginning of March 2017. They will meet in MOSSAD office to plan the attack on me because I refused to stop doing the Palestine Freedom Creaming.
.
"Shit! Stand down! Recall our Israeli women and they should not make any move against the Singaporean bitch! Your women shouldn't have waited so long, they could have shaved her head already! Shit! They waited because the stupid witch was taking dog grooming lessons? Well, now it is too late!"
.
The Zionist Chow Chi Bai Bitches wanted to shave my head bald and they send this disgusting image to Sunflower's Pacifist Army and my American family but I preempted and reported to PM Lee Hsien Loong
.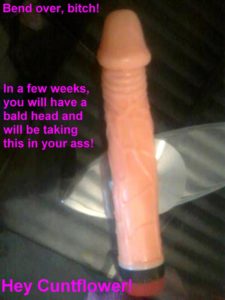 .
IF WE DON'T GET RID OF ROTSCHILD ZIONISM THEY WILL GET RID OF US! MY CONSCIENCE COMPEL ME TO FREE PALESTINE HENCE I MUST CONTINUE TO DEFY THESE 7 AMERICAN ZIONIST BITCHES BY DOING THE CHOW CHI BAI CREAMING!!