WHY SUNFLOWER GOT CREAMED?
My American friends Geena & Hairdresser supported the Petition for a Palestinian Homeland and they were attacked in the latter part of 2011 by 7 Zionist Bitches and I took a Creaming to be in Solidarity with their public humiliation for supporting the Petition for a Palestinian Homeland. http://www.gopetition.com/petitions/call-for-support-for-a-palestinian-state.html
SUNFLOWER CHONG SUN WAH LOVE FOR BELOVED PALESTINE IS VERY REAL TOO:)
.
Sunflower Creaming Part No 1
Sunflower Creaming Part No 2
Published on May 15, 2014
It is only now after almost 3 years that Geena & Steve had the COURAGE to SPEAK UP because they see that I kept on going although I am all alone. I lost my job as a student supervisor because I have a Palestine blog and they believed I would be a bad influence on the ASEAN scholars. I kept on going even though my children are not on the same page with me. Why? Because this is a cause Worth Fighting For until the end of my life. And even if I am all alone in this world and even though I don't feel belong, we are never alone when our sweet soul is with Almighty God always.
.
HERE IS HOW IT ALL BEGAN
Steve (he wanted to be called the Hairdresser) was my daughter's friend. I sent a mass email and only Steve, the hairdresser, responded. He said he thought highly of me and praised me for my perseverance. I was so happy to hear from him but my daughter disapproved of me building this friendship with Steve, but I did not listen to her.
Steve was very supportive and edited my letters to the Senators because I want to be respected as my English is substandard. He did not allow me to use strong words to describe the Jews bad behavior (but Jew Creamer is different…he loves all the strong words about Netanyahu and Henry Kissinger 🙂 Unfortunately the 7 JEW BITCHES found out that Steve and Geena had sent mass emails to their clients and they went to Geena's salon and punished her with a head creaming and threatened her that if she continued to support me, they will cut off her beautiful long hair until she is bald. They creamed Steve and threatened to shave his head bald because he has long hair too.
I was angry with Geena & Steve because they were afraid of the Jew Bitches, but they said if I get creamed then they will support me. Unfortunately, my daughter did not agree, so my friendship with Steve just went away. But my friend Annie email me, from time to time will, to check on me and see how I am feeling. Then one day she found a video of some American punishing a Jew Girl by creaming her and Annie sent the video to me to be posted on my blog to attract more visitors. At that time, I did not realize this Jew girl Judy stopped someone who was sponsoring a Petition for a Palestinian State at a University, so I thought it is not right to post her video, just because she is a Jew. So I did not post it until I was told why the Jew Girl got creamed.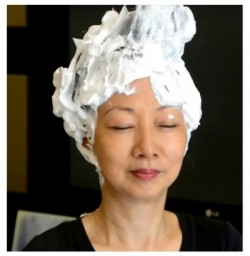 From: Sunflower Chong <sunflower_chong@yahoo.com>
To: hairdresser<hair_dresser@yahoo.com>
Cc: annie apple <passitalongjane@hotmail
Sent: Wednesday, March 26, 2014, 9:00 AM
Subject: CREAMING
Dearest Steve,
First I got to thank you for getting Annie to sign the Petition because without her I do not believe I could have gone so far. I was waiting for Steven to complete the http://worldharmonyday.com/ site before I write to you because I wanted you to see what I am trying to achieve. God is great because in my darkest moment I always have someone to lift me up and besides Annie now I got Steven an American has designed all my 3 blogs. I found him on google. http://thepoisonappleoftheworld.com/, http://www.palestinebedrockoftheworld.com/
I am writing to you now because I felt the timing is right for me to speak my mind in regard to our relationship. You know I was upset when YOU and Geena back off because of what the 7 Bitches did to both of you. I was disappointed with you and your tone because it seemed like I did someone wrong to both of you. And along the way you kept scolding me for my letters to the senators and I got to get Annie to edit before I give it to you. It was a tiring period at that time so I prefer to write it all by myself even the grammars and spellings were not correct. Well, in short, I could not take it anymore so we kind of lost contact:(
Then out of a blue, this creaming thing come out in the open and you told Annie if I got cream you will post yours and Geena videos on my blogs. Well, I did my part and now I am waiting for you to do your part. Annie & Jew Creamer supported me not just because of me but more so that SOMEONE MUST RIGHT A BIG WRONG TO THE PALESTINIAN PEOPLE. THE WORLD MUST SAY VERY VERY SORRY TO THE PALESTINIAN PEOPLE and as I am writing to you my eyes is teary for them:(
I sincerely hope you and Geena can pour your heart out in regard to what had happened to both of you so that the people will understand why we must not allow the Zionist Jews to bully the world anymore and it starts with all of us to have the courage to fight back with grace and dignity.
Thank you very much for hearing me out and I do think of you often.
Let me do what I need to do for God first then after I will have plenty of time for my friends but for now my only focus it to FREE PALESTINE and if you are willing to come on board we will be very honored.
With all my love,
Sunflower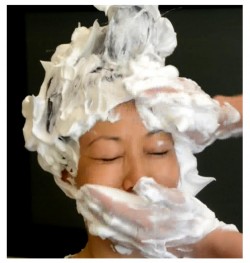 On Thursday, March 27, 2014, 4:43 AM, hair dresser <hair_dresser@yahoo.com> wrote:
Dearest Sunflower,
I have missed talking to you and am glad that you have written. I appreciate that you speak your mind about us, and I think it is important that I be honest, too. I know Annie has been a big help to you, and, making sure you two knew each other was my way of offering you another person who could not only help you but also could be a friend to you and who felt about the Jews as you do (and I am now much closer to the way you see things).
I am very happy how everything has come together in your blogs, that you have found good help in the development of the Palestine and Poison Apple blogs and the new World Harmony Day site, too. When you were asking me to help you with editing what you had written, I was not comfortable with how strongly you wanted to word everything and was worried you would alienate the very people you want to believe what you write. I know it seemed like scolding and I should have let your style be as it is, and not try to change you, and for that I am sorry. At the same time, you were overwhelming me with so much material, I was having trouble keeping up. So, to be absolutely honest, after you knew Geena and I were so completely creamed and humiliated, it felt to me like you weren't too concerned about us, and you were kind of using us for your purposes (without caring how difficult it is to be publicly humiliated) and especially how much you were taking me for granted for proofreading the volumes of letters you were writing to senators and for your blogs.
Now as to the creaming you took and our videos, as long as we are being honest about everything :-),…….I am sure Annie will agree that I was very specific in what I asked you to do, and you did not take 3 cans of cream as Geena and I did, you did not have to sit there getting scrubbed for as long as we did, and so on. You didn't really keep up your end of the bargain, sweetheart, even though Geena volunteered to be creamed for the instructional videos we made so that you would be sure to get it right.
Now, I understand it was difficult for you to do it easily, but you didn't really hold up your end as requested, but I will still do MOST of what I promised for you because I do love you and support you. Last thing to say, and it IS important, darling Sunflower, you went and posted the video links without telling me because I was going to hide them a bit better on YouTube, and the Jew Bitches saw that in your blog and complained to YouTube that they were "Anti-Semitic" and THAT spoiled our chance of posting them on your blog. I had to take them down because YouTube has a very sophisticated monitoring system. So I am sorry that you feel let down but you jumping to do it yourself caused the problem….I am not "scolding you", I am just telling you what Annie already knows.
OK, now I do SUPPORT YOU and the cause, and I feel much more as you and Annie do about the ZIONIST JEWS and their hateful ways, so your strong wording no longer bothers me at all! 🙂 And, I will try to support you and the blogs, so I am going to send you the full humiliating story of my creaming AND pictures you can use to demonstrate my humiliation at the hands of the Jew Bitches…AND there will be something coming about Geena, but you will have to give me some time, OK? Annie knows there is "more" and I am working on your creaming video, but it is very difficult because of the format it was recorded in.
I continue to be threatened by the Jew Women Gang and so does Geena, but I think you already saw part of an e-mail I received from them….you have no idea of some of the FILCH they have written to me and Geena….they are disgusting bitches. I do hope we can be close again as I surrender my dignity to you for public display to prove how much I love and support you.
Love to you both,
Steve