"To accomplish great things, we must not only act, but also dream; not only plan, but also believe." – Anatole France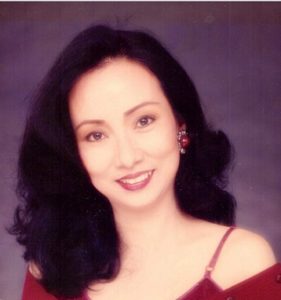 Hi Brothers and Sisters,
If you are here by accident, then you are at the right place because this is the place which will open your horizon about the world and the power of the conscious mind, where things will happen beyond your expectations and even beyond your wildest imagination!
Welcome to my magical land where dreams come true. As Napoleon Hill said, "A Burning Desire to be and to do is the starting point from which the dream must take off. Dreams are not born of indifference, laziness, or lack of ambition." So, tell me, where do you position yourself?
My friend, whether you came here by chance or someone shared my site with you, allow me to take this opportunity to introduce my good self. I'm Sunflower Chong Sun Wah from Singapore and I was born on the 20th of January, 1955, so this means I am 62 years old and in 1996 I was converted as a Muslim.
I have nothing to my name but I'm artistically inclined hence I have a strong interest in the creative field with a keen eye for capturing and creating beauty. I'm a visionary, poet, author, community activist, freedom fighter, blogger, and architectural innovator. My highest education level is 'Life University', which has shaped me into whom I am today, standing solidly on the rock of Truth & JUSTICE!!
And I am a mother of 2 beautiful children and they are a son Gabriel Georges Habib, and a daughter, Greta Georges Habib, from my first marriage. For your knowledge, I have escaped from 2 husbands because they tried to control me and thought that I was crazy to chase an impossible dream:( But if you don't try you don't know, right?
Yah my children said, "Mama, you have children already why are you still chasing your dream?" My reply," Remembered you said other people grow older look old but how come Mama grow older looks younger and this is because I am still chasing my dream, hahaha." It seems this dream got NO ENDING so this means I will be forever young:) Now you all know the secret why I look young?
Blacky, my beloved, is a Pekinese dog, and Boy-Boy the cat, is a birthday gift from my children. Both of them give me great happiness because they appreciate me for who I am but because I stand with Palestine our relationship is in Silent Mode:( Most Singaporeans do not like a character like ME who speak our mind without reservation, and with great conviction. The highly intellectual crowd and especially, the civil servants, call me, in Hokkien dialect, 'Siow Chow Boh', which, in English, means 'CRAZY WOMAN'!
With great blessings, from Almighty God, HE has created a new an amazing family for me who are so dedicated and devoted to this cause because my own family does not allow me to stand by Palestine, out of fear that the Singapore government will bring not only me down but them as well!! My American family lives in America, and I have only met one of them, Steve, the hairdresser many years back, and I have not met the other four. I have never seen the face of Jew Creamer, who loves the way I write, especially when I 'Fuck' the evil Zionist Joos! The other 3 are Annie, Marie and Geena.
If you are really interested to know more about me, my books will be your answer because you will have a better understanding of where I came from, what makes me tick and what has kept me walking this long and lonely journey without a word of complaint instead of great love and passion! This was what Napoleon Hill said, "Success comes to those who become 'Success Conscious'. Failure comes to those who indifferently allow themselves to become 'Failure Conscious'."
Like A Sunflower Song Lyrics
"Keep your face to the sunshine and you cannot see the shadow. It's what sunflowers do." – Helen Keller
Sunflower
The Sun,
Gives light for All
Sunflower,
Embraces truth and warmth
Only felt by friends who are close,
And feel her true soul of love and care for All
A true believer in humanity,
She wants us not to chase the wrong values in life
Hence she hopes her voice and words with deeds,
Can help to open their eyes and thus be awakened in this present world
Therefore, every minute of her life,
She will keep striving for greater humanity to shine for God
-The Joy and Love of Mine is to give real Hope to people – Sunflower 1983
. 
I'M A VISIONARY
Sunflower Chong is a Visionary. An ardent art lover she believes that art is a vehicle to reach a higher power. In short, she is an 'Enigma', putting all her faith in her Creator. She follows the sweet mystery in life and this spiritual path never cease to amaze even the closest to her.
What carries Sunflower through life is her own special belief that all will be taken care of. Her determination and willpower is a rare show of faith and belief. Having escaped from her first Lebanese husband from Abu Dhabi, armed with nothing but her 2 children, she returned to Singapore and with tears written a poem "Let me enhance Worldwide Unity with share, care and love by understanding people's need"
Let Me Enhance Worldwide Unity With Share, Care, And Love By Understanding The People's Needs.
God, I am not, but an expression,
And a gift of God.
Saint I am not,
Nor a Saint would I try to be.
An ordinary being I am,
Born with qualities true,
To work for my country's needs,
And the aspirations of its people.
At times I am not what you see or what I am,
With time I hope you will understand me.
Though I like not its sham, drudgery and broken dreams,
This world still is a beauty shining with 'welcome beams.'
In fact, I contend and very happy,
I am still alive and free,
Especially on my return to Singapore,
Where many duties await me.
My devotion and loyalty are strong and even mighty,
That I may contribute fully to our lost society.
Let us not lose another twenty-five years,
If you can lend me your ears,
My special task is to help us to achieve an identity,
To foster the people's happiness and unity.
This great mission that I shoulder, will it be too big for me I wonder?
Am I ready, to take on such a great responsibility?
To achieve what I feel God wants of me,
The people's support and understanding I seek.
The only answer to counter I believe,
Is the fostering of Universal LOVE as our Belief?
Religion is pure and good,
If there is only ONE to believe.
It can be mean and nasty,
When different sects contend to lead,
Please listen carefully to me,
Lend me your ears if you are not too busy,
Your full attention I need,
To understand all my yearnings and beliefs.
To reach our goal of unity,
Let's build with one identity,
Preached goodness, give kindness,
Conducted in fairness, strive for Inner Happiness.
-To grow strong roots of true unity; Act in them is our first necessity – Sunflower Chong 1983
Receiving little education from school, having failed her O-Levels at the age of 16 years old, she was born in a time when it was thought that it was not necessary for women to have higher education. For her, the School of Life is 'The Life the University through Experiences'. In short, the world is her universities and the experiences are her teachers.
A natural adventure seeker, she went to the Gulf War as the only woman there to bring the Russians to put out the oil wells fire. She has written proposals on new forms of Architecture and presented it to the authority. Unfortunately, they stubbed her due to various reasons.
As a Singaporean, she has a deep sense of duty and responsibility following the S21 spirit, long before the campaign started. This is just one of the examples amongst the numerous others.
Taunted by many people as radicalism and an idealist she never once changed her principals for the sake of conformity. Her unorthodox way of living life has also drawn much criticism but her deepest satisfaction is that her family has complete trust and respect for her dreams and aspirations.
She is a devoted and a patient mother of two. Gabriel, her son 23 years old and her daughter Greta 21 years old support her cause ardently. In fact, World Harmony Day was an initial mother and daughter effort, which blossomed into a full team working World Harmony Day.
Gabriel said, "The dreams must go on, but my education can stop". He has been a silent pillar of strength to both women and they are a family with great passion because her values passed to them – 'Share, Care and Love by Understanding People's Need'.
Her understanding that there is Creator's Law and Man's Law and Creator's Job (Compel by 'The Consciousness') and Man's Job (It is all about Survival). Both she tried to fulfill to her best ability, as she is taking the middle road.
Even with little in their bank account, they are still preserving for a greater cause as the banks in their hearts are filled with richness from working on World Harmony Day.
By Greta Georges
20 February 2003
7 Common Characteristics of A LIGHT-WORKER
http://thespiritscience.net/2016/01/07/7-common-characteristics-of-a-lightworker/
If You Have Any of These 14 Traits You are an Advanced Soul  
SITI MARIAM NOOR
"Humans see Perfection in Allah and Allah sees His Perfection in the human being "and "The earth and the universe do not contain Me but what contains Me is the heart of a believer!"
I Became a Muslim in 1996
I, Chong Sun Wah's Muslim name is Siti Mariam Noor. I became a Muslim when I saw the name Mariam not in my dream but when I took a nap. Here's how it happened; after a business trip from Indonesia, I was so tired that I took a nap and before 7 pm I woke up and when I opened my eyes I saw the word 'Mariam'. (At 7 pm normally the sky is already dark but on this special evening I can still see some light).
I called Professor Bennett right away and asked him if I was going to be a Muslim what name would he give me. He said MARIAM. That was it! And that was what I needed to hear to give me the courage and confidence to be a Muslim. This was the signal that showed me the path to Allah. Life is beautiful and I have to thank Steve Black, an American, from the bottom of my heart for inspiring me with the idea to write, without which 'My Lifelong Journey' would still be kept in the closet after almost 20 years. I really hope that all of you share my belief that this tiny red dot, Singapore, can be the 'Brain and Soul of the World'.
How?
'To Be the Brain' – I wish Singapore could come out with revolutionary ideas to shape the future world through Great Architecture (Especially in Marina South Downtown).
'To Be The Soul' – I hope the rise of the World's Great Renaissances will sprout from this tiny red dot to write a book for humanity that is long overdue. This book FOR humanity will be Humanity's greatest prize.
Fortunately for me, as I move along with this 'so-called progressed' world, I have never failed to hear the gentle voice of the wind whispering softly in my ears; hence as I walk the journey of my life, I have always reminded myself to remember to take the time to notice the beauty of the flowers at my feet, and as I look up towards the blue skies to feel the golden rays of hope shining brightly on my face – like God is smiling at me and with me, isn't this lovely? I am indeed a blessed soul because I never left my spiritual partner behind, thus I have not lost the appreciation of the little wonders of life that nature and spirituality have to offer.
The Capitalist world has not eroded 'My Consciousness' because I managed to stay alive by having God's presence close to 'My Soul'. As long as I can remember, I have been looking for God. As a young child, I always asked, "Where are you Almighty God, which is your true house?" If I had not embarked on my lifelong journey in search for that 'VOICE' that I had heard in my dreams, I might not have found ALLAH.
AH! SUN-FLOWER
"Ah Sun-flower! weary of time,
Who countest the steps of the Sun:
Seeking after that sweet golden clime
Where the travellers journey is done.
Where the Youth pined away with desire,
And the pale Virgin shrouded in snow:
Arise from their graves and aspire,
Where my Sun-flower wishes to go." – William Blake
"I want to be with Allah, but before I go to be with Him I must first complete my job in this Earth." – Sunflower Chong
It all started from a childhood dream – the 'Voice' in my dream said that one day the people would listen to my voice. How bizarre this dream was and it kept occurring in the midst of my solitude and in my loneliness as well. The Chinese people believed that dreams were messages from God and I was intrigued to find out why the people would listen to an ordinary girl like me. Therefore I have decided to dedicate my life to strive to listen more clearly to this 'Voice'. My journey began from the consciousness of my new name, Sunflower, and the endless voyage that finally brought me to the insight that we need to learn how to share this One World. This means that for peace and harmony to prevail we have to work towards bringing to the 'collective consciousness' of the human race the idea and desire for World Harmony.
As a Muslim, do I not have a duty to put matters right on what Islam is all about?
"Everything I do is for the pleasure of Allah" – Cat Stevens
Islam means complete submission or surrenders to the will of Allah.
Islam also means:
a) Peace
b) the way to achieve peace
c) submission or surrender
"Islam teaches us that there is only one God, who is called, Allah, in Arabic. He has created all and is above all things in the universe, and there is no one and nothing, which is like Him or can be compared to Him. God loves us, and for our guidance and benefit has sent his commandments and laws through persons specially chosen by Him who are called prophets or messengers of God."
Prophet Muhammad is the last messenger of God. The new messengers of God are the people with "The Consciousness." We who believe in Allah will shine for Allah through our deeds.
I am who I am now and I fervently believe that strong influence comes from my teacher who shares with us the power of our sub-consciousness and the need to listen to our inner voice. She told us God created us not just to live to make money or to chase after money and more money. She said that we are here for a higher purpose and each of us must discover what that purpose is. I was young and curious and the best thing she said to us was that when you surrendered to Almighty God, He will not fail you. And I have surrendered to Allah till this ripe old age of 62 years old and will live forever.
9 Shocking Facts From the Quran!
*Quotes regarding Islam by some Western philosophers:*
*1. Leo Tolstoy (1828-1910):*
"Islam will rule the world one day because in it there is a combination of knowledge and wisdom".
*2. Herbert Wells (1846-1946):*
"Until the effectiveness of Islam again, how many generations will suffer atrocities and life will be cut off, then one day the whole world will be attracted to it, on that day there will be Dilshad and on that day the world will be inhabited.
*3. Albert Einstein (1879-1955):*
"I understand that the Muslims did it through their own intelligence and awareness which the Jews could not do. In Islam it is the power that can lead to peace".
*4. Huston Smith (1919):*
"The faith which is upon us and this is better than us in the world, then it is Islam. If we open our hearts and minds for it, then it will be good for us".
*5. Michael Nostradamus (1503-1566):*
"Islam will be the ruling religion in Europe, but the famous city of Europe will become the Islamic State capital."
*6. Bertrand Russell (1872-1970):*
"I read Islam and realized that it is to be the religion of all the world and all humanity." Islam will spread throughout Europe and in Europe the big thinkers of Islam will emerge. One day it will come that Islam will be the real stimulus of the world. ".
*7. Gosta Lobon (1841-1931):*
"Islam only talks about peace and reconciliation. Invite Christians to appreciate the faith of reform."
*8. Bernard Shaw (1856-1950):*
"The whole world will accept Islam religion one day and if it can not even accept the real name, it will accept it by the name of metaphor." West will accept Islam one day and Islam will be the religion of those who have studied in the world. "
*9. Johann Geith (1749-1832):*
"We all have to accept Islam religion sooner or later. This is the real religion. If am called a Muslim, I will not feel bad, I accept this right thing."
Chat Conversation End
Type a message…