FUCKING SMELLY CUNT MIRIAM ADELSON
Stephen Brackens Brinkley campaign leader – DEMAND AIPAC REGISTER AS A FOREIGN AGENT
Explains the origin of Zionism, AIPAC's relation to Zionism, Rothschilds connection to Zionism and much more. AIPAC must follow the law and register as a Foreign Agent lobbying for Israel.
Perversion and demon worship is good business for Jews!
http://thepoisonappleoftheworld.com/perversion-and-demon-worship-is-good-business-for-jews/
A Khazar _Jew_ Tells You As It Is I am only posting this "man's" statement
Dr. Miriam Adelson's speech – Gala 2016
12 August 2017
Hello Smelly Cunt and your 5 Chow Chi Bai Bitches,
You said, "How are we going to stop the slant-eyed Whore's videos from being seen, maybe more tech attacks like the Clamp Software? But we still need to know when she is going to publish BEFORE the video is posted!"
You bitches are "blinded" by your own stupidity, my eyes are not SLANTED! You bitches always LIE, but that is especially STUPID when everyone can see my eyes are very big! 🙂 You 5 have the little "pig eyes" of lying Zionist Joos!
And, Pig Eyed Whores, for your knowledge my vagina is very tight, unlike smelly cunt Miriam Adelson's, which is very loose! Did I upset her by pointing that out? And mentioning that she needs help to tighten it up!
If "Wig Head" Miriam doesn't get some help for her loose "crack", her "No Dick" husband will have to keep playing with young boys like most of you proud Zionists do, right? 🙂
OK, give me the video of apology and then I will stop creaming. If not, I will have to continue because my Powerful friends and supporters around the world will be really upset with me if I stop! And my hair will get longer and longer, but you 5 Smelly Whores will have NO HAIR!
SUNFLOWER CHONG SUN WAH FOREVER
SMELLY CUNT MIRIAM, YOU DO EVIL TO OTHERS EVIL WILL COME BACK TO YOU!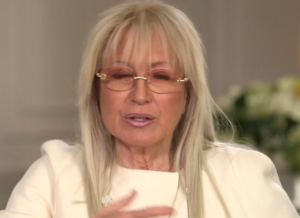 10 July 2017
Hello Smelly Cunt Miriam Adelson,
This is what your CCB Bitches said, "You don't actually believe that Chinese cunt would do 6 more creaming videos, do you?"
Firstly, I thank you so much for shaving Yuval hair and next will be Hodaya turns, ok:) I can't wait to do 6 more fierce creaming to bring down Zionism and 'illegal israel' just like how Kim Jung-un defiant America the big bully which is a terrorist state control by Rotschild Zionism, period!
Why is the 2nd Creaming More Important than the 1st Creaming?             http://thepoisonappleoftheworld.com/why-is-the-2nd-creaming-more-important-than-the-1st-creaming/
VIVA PALESTINE!! THE VOICE IS TO FREE PALESTINE
If Israel is A Jewish State that will be the DEMISE of PALESTINE as A STATE!!
http://www.palestinebedrockoftheworld.com/if-israel-is-a-jewish-state-that-will-be-the-demise-of-palestine-as-a-state/
SUNFLOWER CHONG SUN WAH FOREVER