2 LETTERS "X" & "M" ON MY PALMS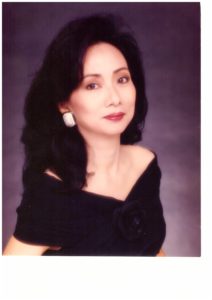 WORLD ULTIMATUM TO SATANYAHU – 1967 Border or One Democratic Palestine!!!!
http://thepoisonappleoftheworld.com/world-ultimatum-to-satanyahu-1967-border-or-one-democratic-palestine/
7/9/2017
Hello Bald Head Yael, 
I hope you love your newly bald head:)
You said, "Alright, the last issue I need to cover is that you need to keep up the attacks on the blogs and on her stupid book publishing delusion. We must always keep up our sacred oath that she never sells one book! Block everything she tries to do and humiliate her by making her look like a stupid woman yelling at the wind and rain!"
For your knowledge on my palms I have 2 letters "X" this means no matter how you BLOCK ME my books will be out one fine day and when they are out it will ring the bells to the 4 corners of the world!
SUNFLOWER CHONG SUN WAH FOREVER!
TELL ME HOW TO CLOSE YOUR FIST AND I'LL LET YOU KNOW YOUR HIDDEN PERSONALITY
http://nativeonline.us/2017/09/07/tell-me-how-to-close-your-fist-and-ill-let-you-know-your-hidden-personality/
My number is 1
Your Finger Shape Can Tell A Lot About Your Personality?
http://nativeonline.us/2017/09/03/your-finger-shape-can-tell-a-lot-about-your-personality/
A. Straight Finger
What Does The Length Of Your Nail Reveal About Your Personality?
http://nativeonline.us/2017/09/07/what-does-the-length-of-your-nails-reveal-about-your-personality/
3) Short. You are a leader!
Palm Reading: What Can A Triangle, A Cross, And A Half Moon Tell About Your Destiny?
http://nativeonline.us/2017/09/07/palm-reading-what-can-a-triangle-a-cross-and-a-half-moon-tell-about-your-destiny/
"If you saw this figure on your palm, it means that you have a special talent. You can use this talent of yours to achieve great success in life. Your task is to reveal your talent and do your best to use it in life."
I have a Triangle on my right palm. Since young, I know God had given me a lot of gifts and I have to thank my dear late mother Lim Soon Hing who had shared the secret of the power of my palms and I am doing my best to use it in my life:)
MYSTERY BEHIND LETTER "X" ON YOUR PALMS (ONLY 3% PEOPLE IN THE WORLD HAS IT)
http://nativeonline.us/2017/08/31/mystery-behind-letter-x-on-your-palms-only-3-people-in-the-world-have-it/
People with letter Xs on both hands are the strongest characters and their destiny is always the best and that never requires planning. While some people may plan for success all day long, people with "double X" palm don't need any plan to succeed. It's just a matter of time for them. Its matter of time till their destiny automatically shapes into unique energy cycle which makes the person "one of the greatest among the rest" before they die.
These gifted individuals are special people with whom you need to be very careful because they sense you from far. They are doubly conscious on everything and no one can cheat them in away. You can't lie and betray people with "X" on their both palms because their destiny is so strong and shaped such a way that the lair or the one betrays will never succeed doing so. If not find their life miserable after a while.
People with Letter X on their palms are also physically very strong. Although they may not look like the strongest all the time, they are the least prone to communicable deceases, study reveal.
They can change their life in a snap and can make a change in someone else's life in no time.
Letter "X" Prophetic Qualities
Highly Successful
Sharpest of all
Greatest leaders
People never be forgotten after death
If You Have A Letter M on the Palm of Your Hand, There Is Something Very Special About You
Published on Jan 26, 2017
Event Is Coming Soon – If You Have A Letter M On The Palm Of Your Hand, There Is Something Very Special About You.
Millions of people around the world look to the lines on their palms talk to discover about their character and destiny.
Palmistry is an ancient art whose roots have been traced back several thousand years to India, where it was born from Hindu astrology and first mentioned in the Chinese book the I Ching.
It quickly spread all over Asia and Europe, whereupon Aristotle took up an interest in it and passed the knowledge on to Alexander the Great. The Macedonian king often used it to judge the character of his military officers and would closely read the lines of their palms. It must have helped him out because in fifteen years of nonstop conquest he never lost a single battle.
Source:
http://gostica.com/spiritual-lifestil…
➥ SURPRISING!! Do You Have Letter M on the Palm? – What Does It Mean Letter "M" in Your Hand?
Published on Nov 16, 2016
The letter M in the palm of the hand indicates a particular type of bright character. This form does not appear in all hands so their possessors are very special and intuitive people. If you know someone with this form in their lines, you should tell him this.
Palmistry is the art of reading the hands and interpreting the lines and marks present on the palms. Chiromantics have the ability to analyze every detail and interpret aspects of the personality of the person. This way they can know our character, know our past, talk about destiny and much more.
In this opportunity we will use some knowledge of palmistry to know more about people, especially those with a letter M in the palm of the hand. Do you know why they special?